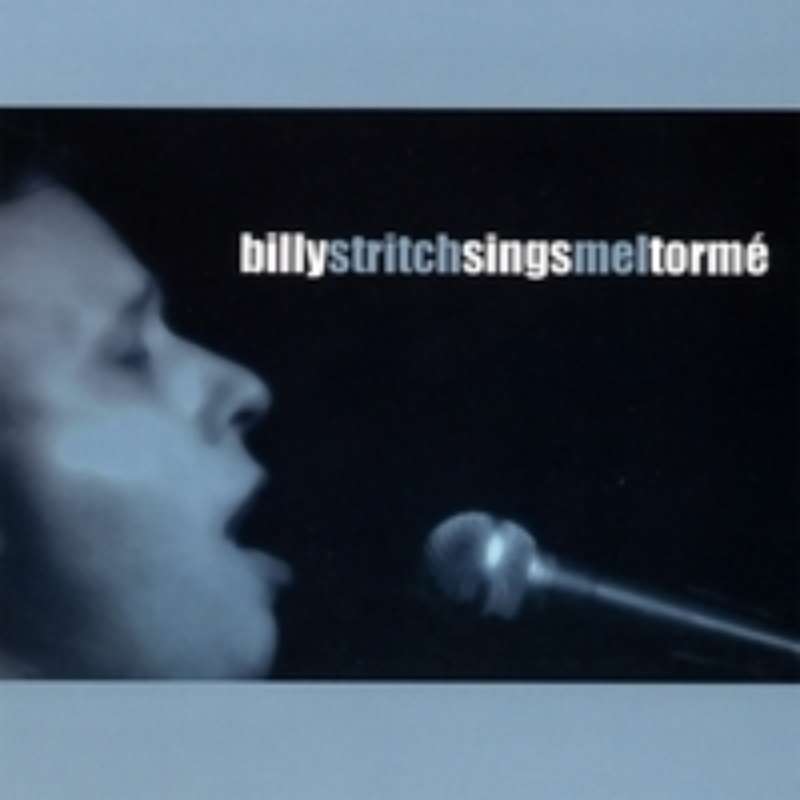 Track List
| | |
| --- | --- |
| 1 | Just One Of Those Things |
| 2 | Let's Take a Walk Around the Block |
| 3 | Lucky in Love/The Best Things in Life Are Free |
| 4 | Blue Moon |
| 5 | You're Drivin' Me Crazy |
| 6 | Shine On You Shoes |
| 7 | Born To Be Blue |
| 8 | I'm Gonna Go Fishin' |
| 9 | Nobody Else But Me |
| 10 | Cottage For Sale |
| 11 | Sunday In New York |
| 12 | Breezin' Along With The Breeze/Live Alone and Like It |
| 13 | A Nightingale Sang in Berkeley Square |
| 14 | Lulu's Back In Town |
| 15 | Mountain Greenery |
| 16 | The Christmas Song |
---
Jun 6, 2008 (Independent)
This album is a tribute to one of the greatest jazz singers of them all, the legendary Mel Tormé, and each song is associated with a specific time in his career. You're Drivin' Me Crazy was the first song Mel ever sang on a stage – back in 1929 at a talent competition at the Blackhawk Restaurant in Chicago. Four-year-old Mel (dressed in a sailor suit) sang the song backed by the Coon Sanders Orchestra and tore the place apart. Needless to say, he won first prize (fifteen dollars and a return engagement) and that night a star was born.
Lucky In Love and The Best Things In Life Are Free from the film "Good News" and Blue Moon from the film "Words and Music" represent Mel's brief time at MGM Studios in the late 1940's. Mel's songwriting also flourished during this time, and his collaboration with lyricist Robert Wells yielded classics like Born To Be Blue and The Christmas Song.
Mel recorded I'm Gonna Go Fishin' and Sunday In New York for Verve Records in the early 1960s and A Nightingale Sang and Just One Of Those Things numerous times. Live Alone and Like It was recorded for the film "Dick Tracy" (1989) and ended up on the cutting room floor. Of course, no tribute to Mel could be complete without two of his biggest hits Mountain Greenery and Lulu's Back in Town.
Mel sang both Let's Take A Walk Around The Block and A Cottage For Sale on the 1980 album "Live with Friends at Marty's". This was the album that made me a huge Mel Tormé fan. Everything about it – from the song selection to the arrangements to Mel's unbelievable singing and scatting - blew me away. The album is Tormé in peak form and is still my all-time favorite.
I had the pleasure of meeting Mel on several occasions – the first was in 1988 when my vocal trio Montgomery, Plant and Stritch opened for him at the JVC Jazz Festival at Carnegie Hall. He was the consummate professional, listening to our set during the rehearsal and giving us valuable pointers in order to show us off to our best advantage. I'll never forget his generosity and I still consider that night to be one of the high points of my career. I'll also never forget one night in 1991 at an intimate gathering at Mel and his wife Ali's home in Beverly Hills. It was great to get him talking about Hollywood and the people he'd known and worked with – but the best part for me was sitting next to him on the piano bench doing an impromptu duet of "No Moon At All". What a memory – and what a man. There'll never be another Mel Tormé.
---
Billy Stritch - Vocals / Piano
David Finck - Bass
Mark McLean - Drums
---