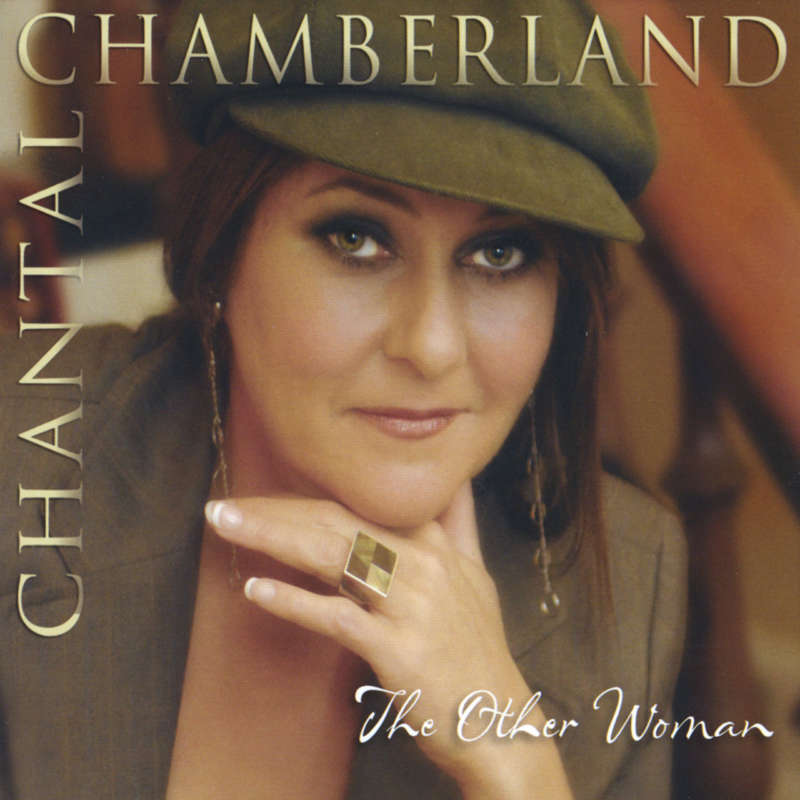 Track List
| | |
| --- | --- |
| 1 | I Don't Know Enough About You |
| 2 | I Wish You Love |
| 3 | The Other Woman |
| 4 | La Mer |
| 5 | Alright, Ok, You Win |
| 6 | I'm a Woman |
| 7 | In the Wee Small Hours of the Morning |
| 8 | Little Wonder |
| 9 | On the Street Where You Live |
| 10 | What a Difference a Day Made |
| 11 | By Your Side |
| 12 | All I Ask of You |
| 13 | Just for a Thrill |
---
Nov 11, 2008 (www.chantalchamberland.com)
" Chamberland lit up the stage at Jazz Lives 2008 and her new release; 'The Other Woman' shines just as brightly. Backed by a who's who of musicians including Guido Brasso, Phil Dwyer, Robi Botos and more, 'The Other Woman' is infused with lush arrangements and luxurious vocals that dazzle on this new release. "
I was introduced to Mlle Chamberland by jango.com and immediately had to find out more about her and her music. I am a big fan of the old "Torch Singers" and Crooners. This woman is one of the rare contemporary artists who easily measures up to the greats. I had to get this CD immediately to share with my friends. I rarely take the time to write a review, but this is just too good to not rave about. ~ Lee Oberg
I happened into an art gallery and heard "Le Mer"... Had to have the album, and every track is fabulous. Smoky, sweet and incredibly sexy vocals and instrumentals... A must have if you love jazz divas like Diana, Nina et al... ~ C. Byrd "Cynthia"
---
Personnel:
Guido Basso Trumpet, Flugelhorn, Soloist
Robi Botos - Piano, Fender Rhodes
William Carn - Trombone
Joao Carvalho - Mastering
Jeremy Darby - Engineer
Danny Greenspoon Producer, Mixing
Sam Ibbett Assistant Engineer
Steve McDade Trumpet, Flugelhorn
Rob Piltch Guitar
Marc Rogers Bass
Mark McLean Drums
Perry White Sax (Baritone), Sax (Tenor), Soloist