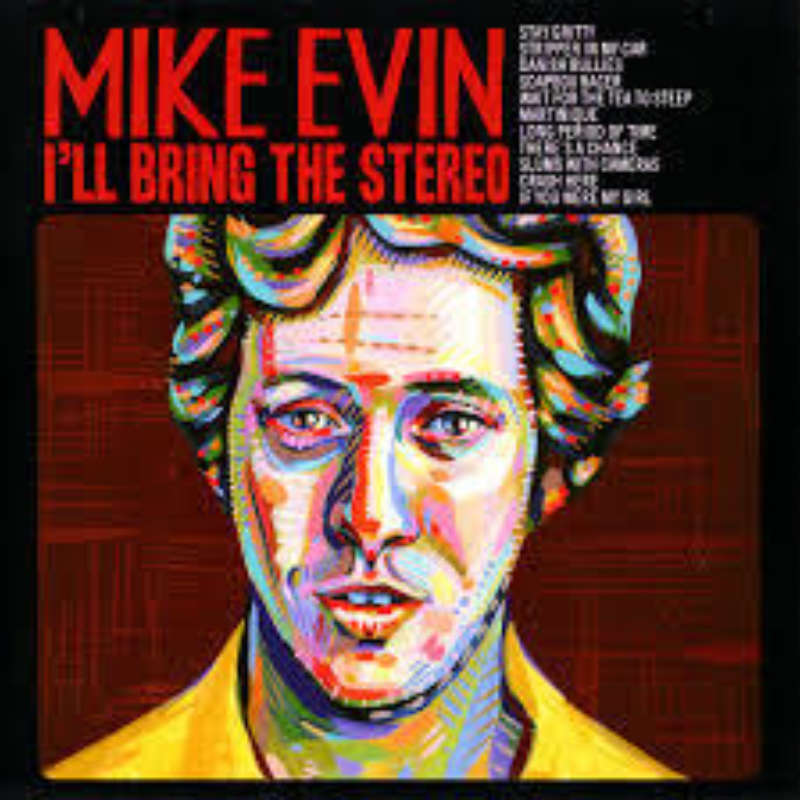 Track List
| | |
| --- | --- |
| 1 | Stay Gritty |
| 2 | Stripper In M Car |
| 3 | Danish Bullies |
| 4 | Soapbox Racer |
| 5 | Wait For The Tea To Steep |
| 6 | Martinique |
| 7 | Long Period Of Time |
| 8 | There's A Chance |
| 9 | Slums With Cameras |
| 10 | If You Were My Girl |
---
Jan 1, 2005
Ragtime rock came cranking out of an east-end Toronto living room. Recording was in progress – and eating rotis in the backyard over the course of three steaming weeks were 4 drummers, a banjo player, a woodwind trio, a pianist, and a host of others.
"It was like summer camp," says Montreal singer/songwriter MIKE EVIN, 26. "Each morning I'd wake up and there'd be another special guest in the kitchen waiting to perform on the album. I was skeptical of recording in a house initially, but now I'm convinced it's the only way to record!"
Evin's cabin-mates during that summer session were brothers JIM and ANDY CREEGGAN (Barenaked Ladies, The Brothers Creeggan). After hearing Evin's debut album THE JANUARY MUSE in 2001, the Brothers became instant fans of Mike's songs. This led to their support of Evin's sophmore album, I'LL BRING THE STEREO.
Recorded in Jim's house, I'LL BRING THE STEREO was co-produced by The Brothers Creeggan and features notable guest musicians Tyler Stewart and Kevin Hearn (Barenaked Ladies), Kurt Swinghammer (Ani DiFranco, Sarah Slean), Gary Breit (Bryan Adams), David Matheson (Moxy Frovous), and Rob Carli (Toronto Symphony Orchestra). The album was mixed in Hollywood by legendary engineer Jim Scott (Red Hot Chili Peppers, Tom Petty).
Whether quirky and satirical or sensitive and emotional, Evin's lyrics showcase a poignant sense of humour. Add lilting melodies to the mix and you've got a veritable hot pot of disarming compositions. With I'LL BRING THE STEREO, the Creeggans have taken Evin's evocative piano pop songs and supercharged them with an assortment of flavors - a pinch of banjo, a spoonful of vintage guitar effects, a heavy dose of horns, and a touch of distorted harmonica.
The music on I'LL BRING THE STEREO has been known to clear L.A. freeway traffic. If you're wondering what to take on your next road trip, Mike Evin says I'LL BRING THE STEREO and that's all you'll need.
Look for Mike on the road too ...
---
---